Defending the right to political protest is fundamental to challenging the rise of white supremacism in the United States.
Emancipate NC is proud to coordinate a group of over 40 private attorneys who have volunteered to represent over 100 Black Lives Matter protesters pro bono in seven counties in North Carolina, including Wake, Durham, New Hanover, Person, Alamance, Rockingham, and Buncombe.
We make no distinction between "good" protesters and "bad" protesters.
At Emancipate NC, we understand that protest must rise "far above public inconvenience, annoyance, or unrest" to be unlawful. Terminiello v. City of Chicago, 337 U.S. 1, 4-5, 69 S. Ct. 894, 895-96, 93 L. Ed. 1131 (1949).
"Accordingly a function of free speech under our system of government is to invite dispute. It may indeed best serve its high purpose when it induces a condition of unrest, creates dissatisfaction with conditions as they are, or even stirs people to anger. Speech is often provocative and challenging. It may strike at prejudices and preconceptions and have profound unsettling effects as it presses for acceptance of an idea… There is no room under our Constitution for a more restrictive view." Terminiello v. City of Chicago, 337 U.S. 1, 4-5, 69 S. Ct. 894, 895-96, 93 L. Ed. 1131 (1949).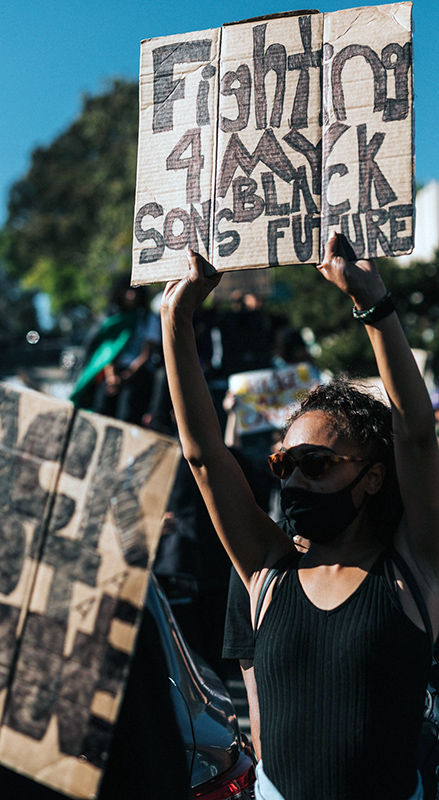 Join Our Network of Protest Defense Attorneys
As part of our network, attorneys have access to engagement letters, model pleadings, memoranda of law, guidelines to best practices for representing political protesters, trial strategy support from experienced practitioners, and legal research support from law student interns. We additionally manage a listserv for attorneys to share advice and courtroom experiences and to collaborate on group defense. If you are an attorney who would like to volunteer, please complete our volunteer attorney registration form.
Are You a Protester Who Has Been Arrested?
If you have been arrested in the course of social justice protest in North Carolina, and need an attorney, please call this hotline:
919-408-7569