Dismantling Structural Racism and Mass Incarceration Across North Carolina
Through community education, narrative shift, and litigation, Emancipate NC supports North Carolina's people as they free themselves from mass incarceration and structural racism.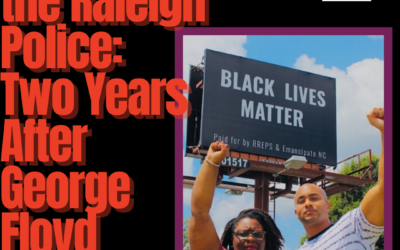 It has been two years since the racial justice protests that roiled our state capital in Summer 2020, following the police murder of George Floyd on...
read more
Support Our Work
Through community education and mobilization, we work to dismantle structural racism and mass incarceration in North Carolina. We are also home to the Freedom Fighter Bond Fund that provides bond money and legal defense costs for activists facing arrest and legal jeopardy for causes related to racial, social, gender, economic, and environmental injustice. Your gift today helps us fight for a just future.