Dawn Blagrove
Executive Director & Attorney
(she/her/hers)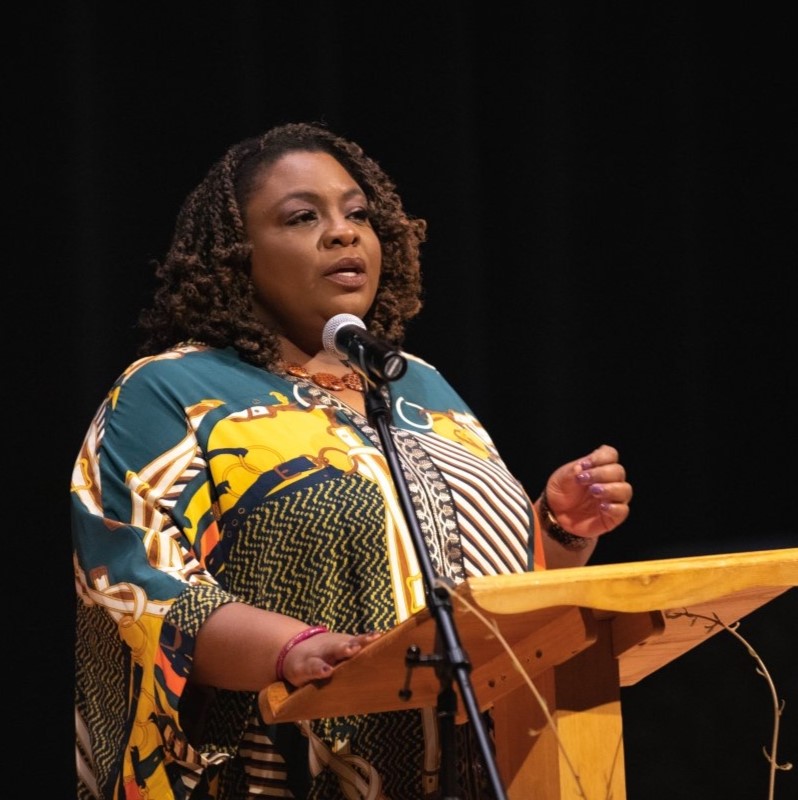 Read Dawn's Bio
​Dawn Blagrove is an attorney and a proud graduate of Florida Agricultural and Mechanical University (FAMU) and North Carolina Central School of Law. She obtained her Bachelor of Science degree in political science with a minor in Secondary Education, cum laude from FAMU, where she also obtained a Master's Degree, magna cum laude, in Applied Social Science.
After graduating law school, Blagrove worked for eight years as a post-conviction staff attorney with North Carolina Prisoner Legal Services, where she co-managed the jail credit team of five paralegals dedicated to jail credit issues. During this time, Blagrove evaluated and prioritized requests for criminal post-conviction representation from people incarcerated in North Carolina's Department of Correction. On their behalf, she litigated motions for appropriate relief and petitions for writs of habeas corpus in N.C. trial and appellate courts. Blagrove also litigated federal habeas actions in U.S. District Courts in N.C.; the Fourth Circuit Court of Appeals in Richmond, VA.; and the Supreme Court of the United States.
Blagrove has emerged as a leading voice in North Carolina, demanding an end to mass incarceration and the dismantling of systemic and institutional racism.  Blagrove was also recognized by Governor Cooper as a subject matter expert for consultation with the NC Taskforce on Racial Equity in Criminal Justice. In the wake of George Floyd's murder, she was one of the organizers of a protest in Raleigh, North Carolina that drew over 5,000 people. Since then she has conducted innumerable public trainings on an array of criminal justice issues, including defunding the police, ending cash bail, police accountability, and health impacts of being justice involved, to name a few. She also has taught an array of Continuing Legal Education courses on community and movement lawyering.
Blagrove constantly engages in community conversations challenging the status quo. She has been a guest on multiple NPR segments and interviewed by many of the leading journalists in the state.
Today, Blagrove's experience as a post-conviction attorney, combined with her undergraduate training in Secondary Education, fuel her passion for educating youth and the public about abolishing the carceral system as Executive Director of Emancipate NC. Dawn Blagrove is married to Martin Blagrove and mother to Madison and Erin.
Elizabeth Simpson
Strategic Director & Attorney
(she/her/hers)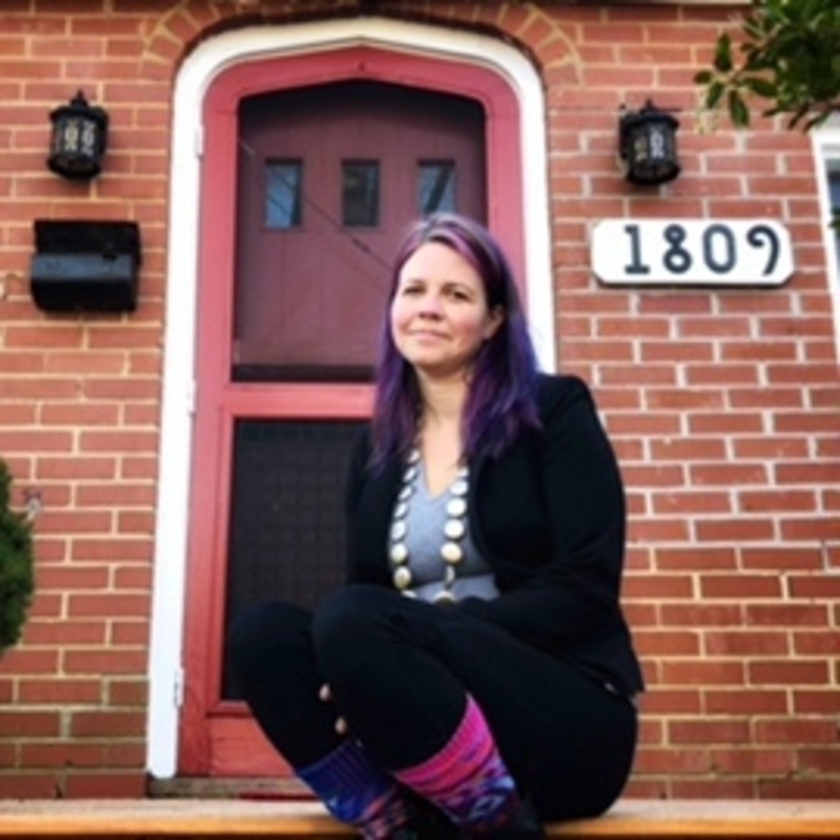 Read Elizabeth's Bio
Elizabeth Simpson is a movement lawyer, writer, and Emancipate NC's facilitator of emergent strategies, communications, and development. She has served as an adjunct professor at UNC School of Law in the Critical Race Lawyering Civil Rights Clinic and Civil Clinic. 
Elizabeth studied Political & Social Thought at the University of Virginia, writing her thesis on critical race and queer theories, and graduated from Yale Law School in 2009. She clerked at the U.S. District Court for the Southern District of New York and the U.S. Court of Appeals for the Second Circuit. She moved to Durham, North Carolina in 2010 after being awarded a fellowship to do deportation defense at the Southern Coalition for Social Justice. Elizabeth worked in the model of community lawyering, partnering with organizers and communities to support legal strategies with media and pressure tactics. Subsequently, she worked at North Carolina Prisoner Legal Services. There, she primarily litigated civil rights suits to enforce incarcerated people's rights, notably in Hayden v. Keller, which expanded parole for people sentenced to Life as juveniles.  She has also worked at the National Immigration Project of the National Lawyers Guild, suing Donald Trump on behalf of undocumented activists.
Before, during, and after law school, Elizabeth has supported grassroots community organizing.  She helped to found the Freedom Fighter Bond Fund in 2015 and the Protest Defense Network in 2020. She was arrested in the Moral Monday protests in 2013 and caught COVID-19 while inspecting state prisons in 2021 during litigation that freed over 4,500 people.
She is Co-Chair of the Board of the Southern Vision Alliance, a co-founder of the Serenity Hill Retreat Center, and the Treasurer of Somos Siembra.
She is the mother of two activist children.
Kerwin Pittman
Policy & Program
(he/him/his)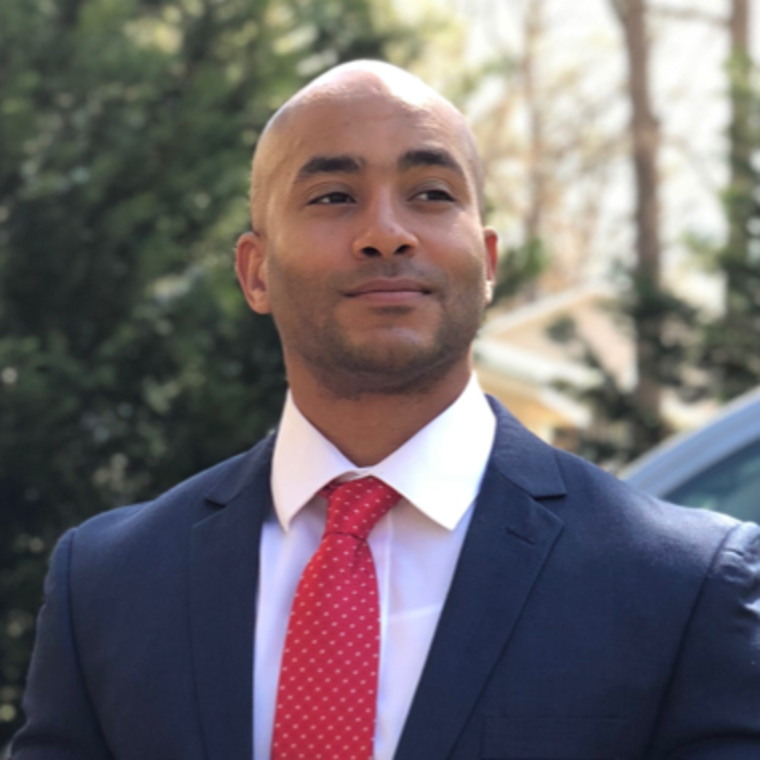 Read Kerwin's Bio
Kerwin Pittman was born in Germany, raised in Raleigh, and is the Founder and Executive Director of Recidivism Reduction Educational Program Services, Inc (RREPS), a nonprofit geared towards reducing the recidivism rate in North Carolina. He spent eleven and a half years in state prison before coming home on January 26, 2018. Serving as a voice for the voiceless, Pittman is a National Social Justice Activist, who advocates in the criminal justice field.  As an author, Pittman penned the book "Love Yours: A Guide on How to Love Yourself," a self-help book focused on self-empowerment through love of one's self. Pittman sits on the State Re-Entry Council Collaborative, and the Racial Equity Task Force To Combat Structural Racism in the Criminal Justice System, both of which were created led by North Carolina's Governor Roy Cooper.
Ian Mance
Senior Counsel
(he/him/his)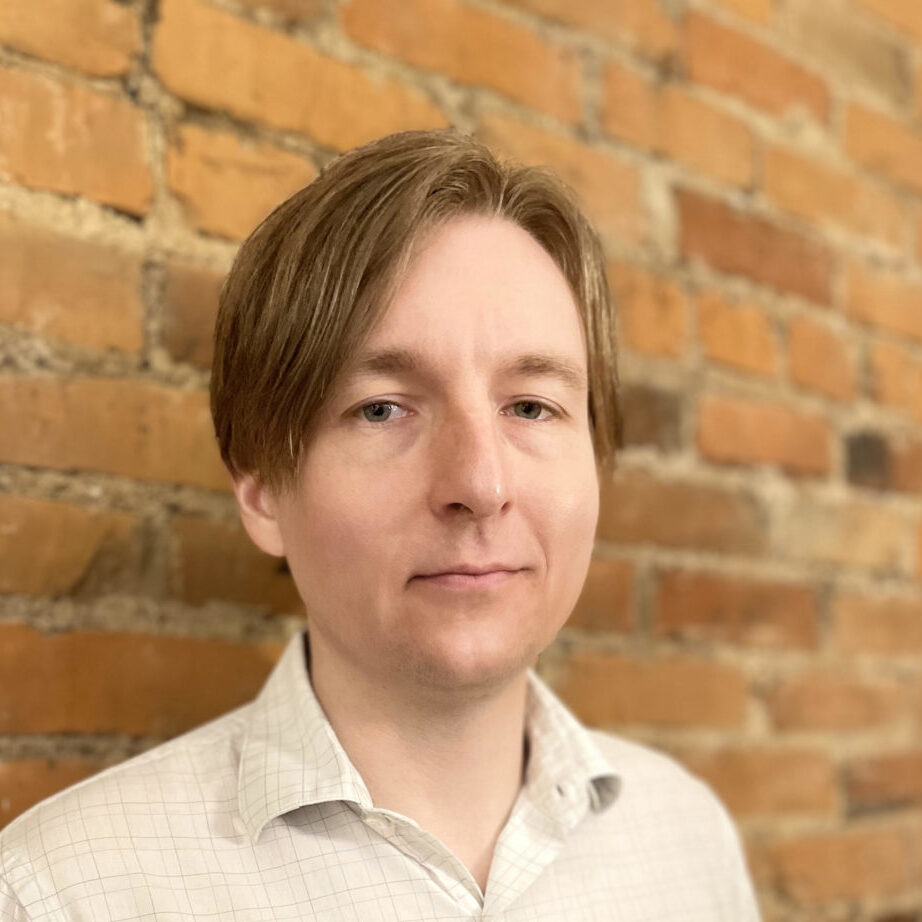 Read Ian's Bio
Ian Mance is a civil rights attorney who litigates in state and federal courts on behalf of Emancipate NC. Since 2006, he has worked on criminal and racial justice policy and litigation in North Carolina for organizations including the ACLU of North Carolina, Southern Coalition for Social Justice, and UNC School of Government Public Defense Education Group. At Emancipate NC, Ian represents and advises individuals, community groups, and organizations in criminal, policy, and civil rights matters. He has represented clients in cases involving excessive force, unconstitutional prison and jail conditions, free speech disputes, unlawful searches, wrongful arrest, wrongful death, and wrongful conviction, among other issues. He has also played a key role in the adoption of policies designed to curb discriminatory stop and search practices in a number of North Carolina's largest cities.
 Ian often partners with other attorneys to provide a civil rights perspective on criminal matters or disputes involving police policy and practices. In 2013, he received a Soros Justice Fellowship for his work developing mechanisms for lawyers to identify and challenge racial profiling in traffic enforcement. He has served as an expert witness in cases involving racial profiling and in 2015 was invited to The White House to discuss data collection policies with the President's Task Force on 21st Century Policing. Ian has written regularly about civil rights law in North Carolina, and his work and publications have been cited by the North Carolina Court of Appeals and discussed in The New York Times, ABA Journal, and CBS This Morning, among others. He is a 2013 honors graduate of the University of North Carolina School of Law and holds master's and bachelor's degrees in political science and criminal justice from Appalachian State University. He was born and raised in Charleston, SC.
Cierra Cobb
Prison/Jail Family Advocate
(she/her/hers)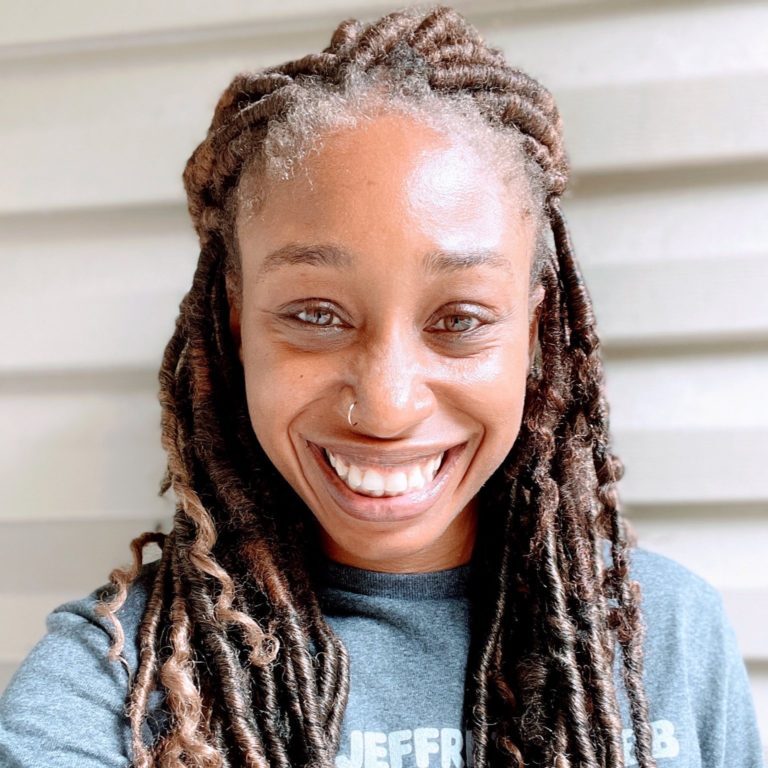 Read Cierra's Bio
Cierra Cobb coordinates our prison and jail support work and advocates for all incarcerated people and their families. She resides in Greensboro, NC. Cierra obtained an associate degree in Medical Office Administration at Guilford Technical Community College. She is certified as a paralegal from Western Carolina University, and studied pretrial reform at the Pretrial Justice Institute.  She began her work with Emancipate NC as a Justice League Fellow. During her Fellowship, she helped coordinate our hotline to assist incarcerated people to receive COVID stimulus money. Cierra is inspired daily by her husband, Jeffrey, who is currently unjustly incarcerated in a North Carolina prison, and her son, who has autism.
Dedan Waciuri
Organizer 
(he/him/his)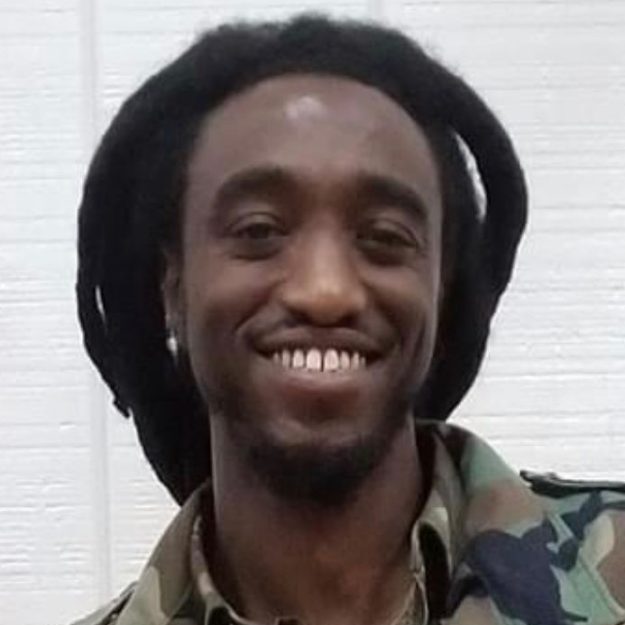 Read Dedan's Bio
Dedan Waciuri is a community activist and organizer in Eastern North Carolina.
Dedan was born in Tyler, Texas, and raised in Goldsboro, North Carolina. Dedan has been actively involved in the liberation struggle, which includes workers' rights, police accountability, LGBTQ rights, and immigrant rights. Dedan is involved in C.A.R. (Coalition Against Racism), BWFJ (Black Workers For Justice), and BAP (Black Alliance for Peace). He strongly believes that "power concedes nothing without a demand."
He is married to Katrina Roberts and they have two daughters, Kenya and Nairobi.
Joy C. Belk
Paralegal
(she/her/hers)
Read Joy's Bio
Joy C. Belk is the owner-operator of Belk Business Solutions, LLC. She is a North Carolina Certified Paralegal who serves as the freelance paralegal for Emancipate NC. She received her Bachelor's degree from East Carolina University, her paralegal certificate from Meredith College, and her Master's Degree in Human Services from Liberty University. Joy currently attends Grand Canyon University where she is seeking a Graduate Certificate in Forensic Psychology, as she seeks to expand her criminal legal expertise to mitigation.
Brandon Smith
Team Documentarian
(he/him/his)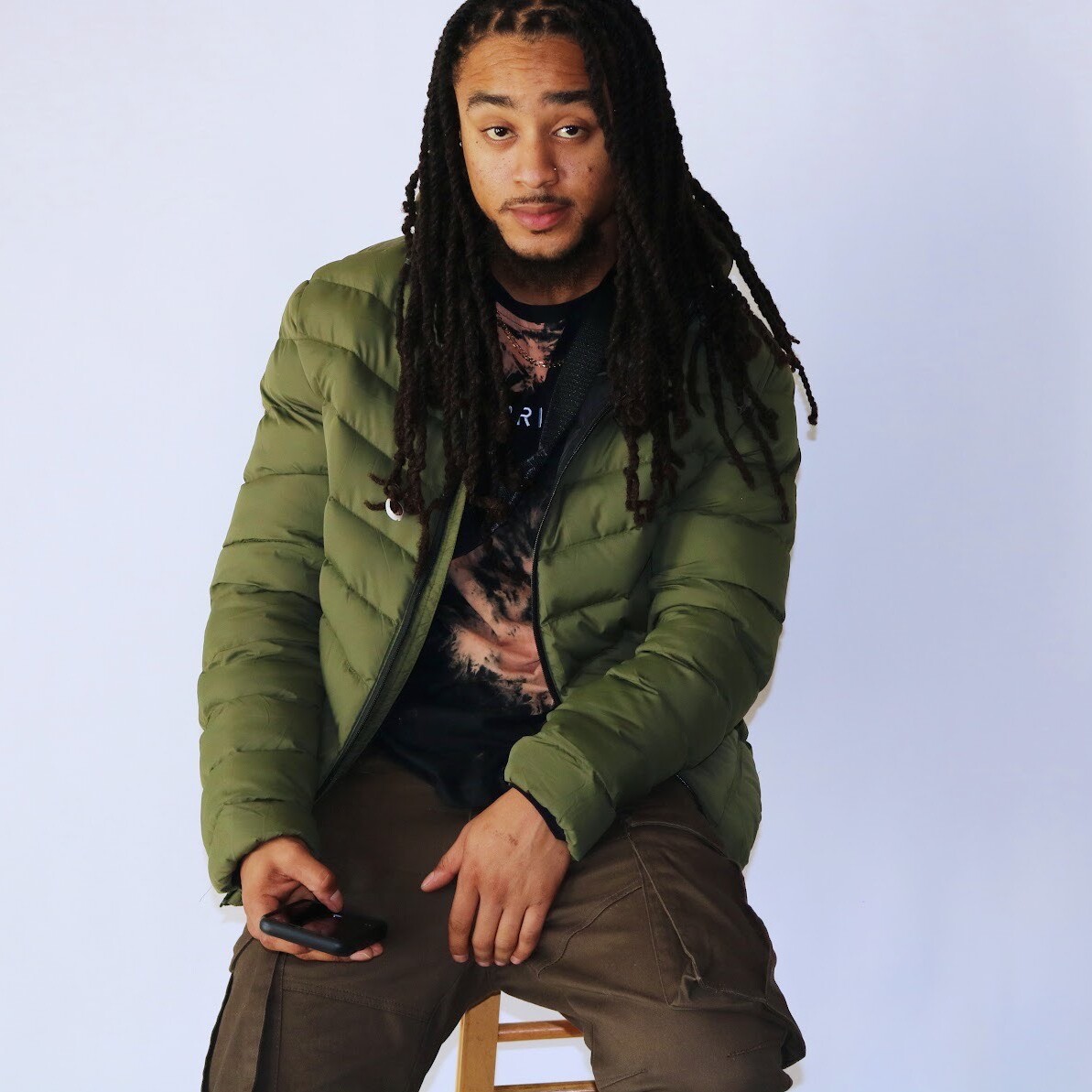 Read Brandon's Bio
Brandon Smith is a nationally-published photographer, Founder/CEO of Heaven On Earth media, social justice activist, criminal justice reformist and father. Being a Raleigh, North Carolina native, he takes pride in his community and city. Having a keen eye for art, he uses his gift to capture and document local protests and community events.  Brandon captured the iconic photo of Kerwin Pittman in front of a Black Lives Matter billboard and Confederate flag in Pittsboro, NC, which made national headlines. Brandon has been a Justice League Fellow and recently, was interviewed on ABC11 news and the News & Observer regarding disproportionate stops of African Americans. One day, Brandon hopes to open his own art studio to provide a safe-space for artists and creatives to work, learn and grow. 
Jatoia Potts
Organizer
(she/her/hers)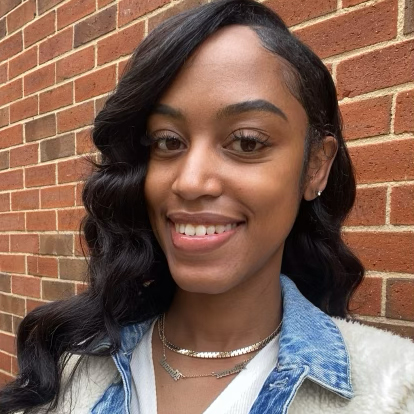 Read Jatoia's Bio
Jatoia Potts is a grieving mother and an activist in Durham, North Carolina. After being falsely accused of child abuse, Jatoia spent over eight months in the Durham County jail on an unattainable bond, losing her job, apartment, car, possessions, and her children. She was able to get out of jail when the Durham bond schedule was reformed in 2019, and she was eventually exonerated. All charges against her were dismissed. She is inspired to keep fighting by all the many Black moms going through involuntary family separation. She is the justice-impacted member of the Durham Safety and Wellness Task Force, a former Justice League Fellow with Emancipate NC, and the founder of Thrive Tribe NC.
Scott Sellers
Operations Specialist
(he/him/his)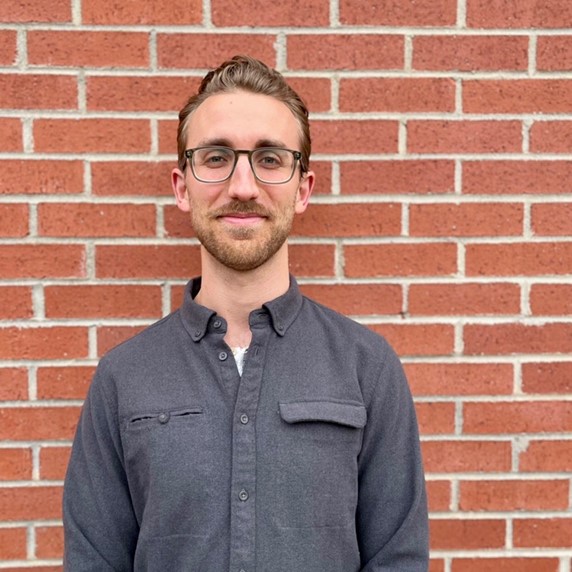 Read Scott's Bio
A believer that liberatory movements need infrastructure to win, Scott supports the powerful work of Emancipate staff by keeping operations, communications, and other organizational functions running. His past advocacy and organizing work has ranged from environmental and electoral to racial and criminal justice, including a campaign to end cash bail with Durham SONG.
Scott was born and raised in Chapel Hill, NC, and now lives in Durham. He graduated magna cum laude from Davidson College with a major in environmental studies and minor in economics.