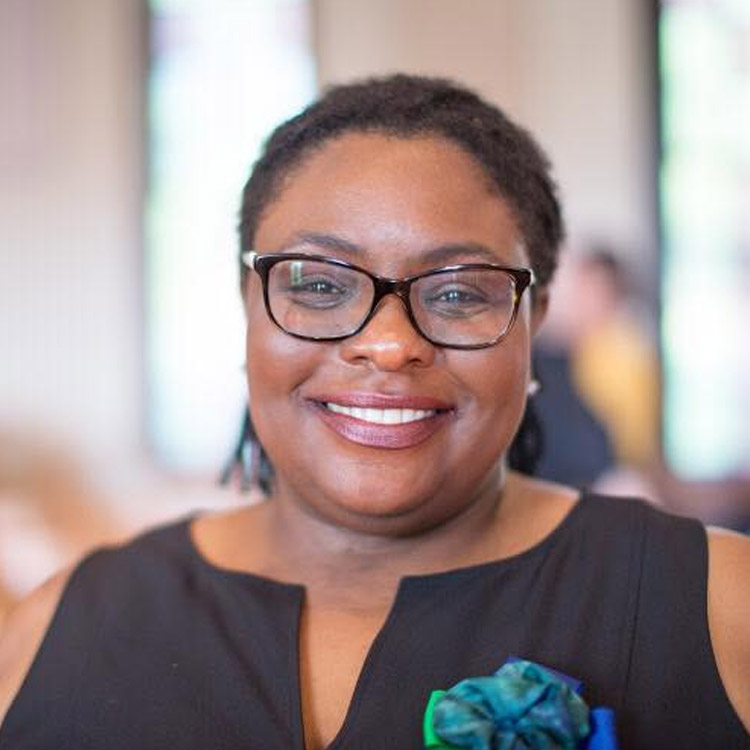 Dawn Blagrove, Executive Director
(she/her/hers)
Dawn Blagrove is an attorney and a proud graduate of Florida Agricultural and Mechanical University (FAMU) and North Carolina Central School of Law. She obtained her Bachelor of Science degree in political science with a minor in Secondary Education, cum laude from FAMU, where she also obtained a Master's Degree, magna cum laude, in Applied Social Science. While in law school, Blagrove worked at Williams Mullen Law Firm, formerly Maupin Taylor, Wake County Public Defender's Office, and North Carolina Prisoner Legal Services.
After graduating law school, Blagrove worked for eight years as a post-conviction staff attorney with North Carolina Prisoner Legal Services, where she co-managed the jail credit team of five paralegals dedicated to jail credit issues. During this time, Blagrove evaluated and prioritized requests for criminal post-conviction representation from people incarcerated in North Carolina's Department of Correction. On their behalf, she litigated motions for appropriate relief and petitions for writs of habeas corpus in N.C. trial and appellate courts. Blagrove also litigated federal habeas actions in U.S. District Courts in N.C.; the Fourth Circuit Court of Appeals in Richmond, VA.; and the Supreme Court of the United States.
Today, Blagrove's experience as a post-conviction attorney, combined with her undergraduate training in Secondary Education, fuel her passion for educating youth and the public about challenges in the criminal justice system as Executive Director of Emancipate NC.
Blagrove also serves as an adjunct professor for the Criminal Justice Department of Fayetteville Technical Community College. She has taught courses that include Interviews and Interrogations and Introduction to Criminal Justice. She is also a proud co-sponsor of the Capital City Chapter of Jack and Jill of America.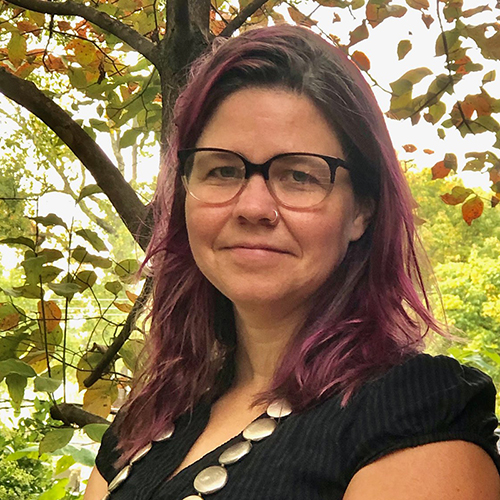 Elizabeth Simpson, Associate Director
(she/her/hers)
Elizabeth Simpson is an attorney and graduate of the University of Virginia and Yale Law School. She obtained her Bachelor of Arts degree in Political and Social Thought from U.Va. in 2003. She graduated from Yale Law School in 2009, winning the C. LaRue Munson Prize for excellence in the preparation and presentation of legal cases in a clinical program.
After graduating law school, Simpson clerked for the Honorable Denny Chin on the U.S. District Court for the Southern District of New York and the U.S. Court of Appeals for the Second Circuit. She moved to Durham, North Carolina in 2010 after being awarded the Arthur Liman Public Interest Fellowship to do immigration work at the Southern Coalition for Social Justice. She worked in the model of community lawyering, working with community organizers to support litigation with media and pressure tactics. Subsequently, she worked as a civil rights attorney with North Carolina Prisoner Legal Services, where she litigated in in defense of incarcerated people's rights to safe and humane conditions of confinement, winning injunctions and monetary relief for her clients. She appeared in four federal jury trials, represented incarcerated people in dozens of successful mediations, and argued before the U.S. Court of Appeals for the Fourth Circuit. Most recently, she worked at the National Immigration Project of the National Lawyers Guild, defending and supporting immigrant activists in a variety of forums. She has served as an adjunct professor in the UNC Law School Civil Clinic.
Before, during, and after law school, Simpson has supported grassroots community organizing with her skills in fundraising and backend logistics. She is connected to the Durham Solidarity Center's Freedom Fighter Bail Fund, which supported the activists who took down the Confederate monument in Durham, North Carolina in 2017. She was arrested in the Moral Monday protests in 2015, and subsequently represented her fellow arrestees in state criminal court on trespassing charges. She is Board Treasurer for the Southern Vision Alliance, a grassroots intermediary that supports leadership development and base-building work for social, racial, and environmental justice, along with gender equity, LGBTQ rights, and education justice in the U.S. South. She enjoys spending time outdoors with her husband and two children.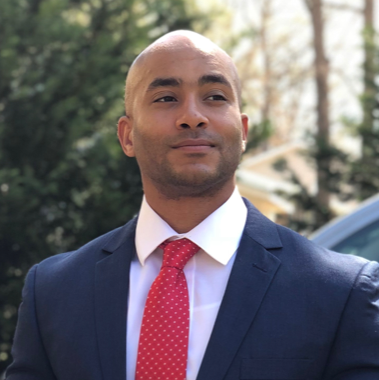 Kerwin Pittman, Community Organizer
(he/him/his)
Kerwin Pittman was born in Germany, raised in Raleigh, and is the Founder and Executive Director of Recidivism Reduction Educational Program Services,Inc (RREPS), a nonprofit geared towards reducing the recidivism rate in North Carolina. Serving as a voice for the voiceless, Pittman is a National Social Justice Activist, who advocates in the criminal justice field.  As an author, Pittman penned the book "Love Yours: A Guide on How to Love Yourself," a self-help book focused on self-empowerment through love of one's self. Pittman sits on the State Re-Entry Council Collaborative, and the Racial Equity Task Force To Combat Structural Racism in the Criminal Justice System, both of which were created led by North Carolina's Governor Roy Cooper.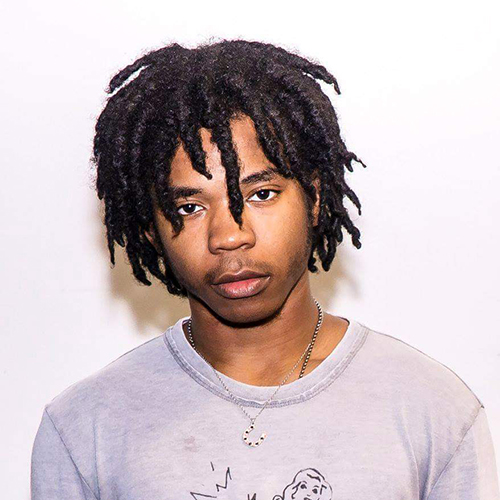 Hausson Byrd, 2020 Summer Poet-in-Residence
(he/him/his)
Hausson Byrd is a student, author, and spoken word artist residing in Greensboro. He attends North Carolina Agricultural and Technical State University as a senior multimedia journalism major. In his free time, he has self published his first book, is working on his second, created a poetry club on campus, and has traveled across the country spreading his craft. When not performing poetry, hosting events, or facilitating workshops, he spends his time trying to out bar himself and putting his peers in the best possible position to succeed. He believes that everyone has a purpose, an untapped potential for greatness, waiting to be realized.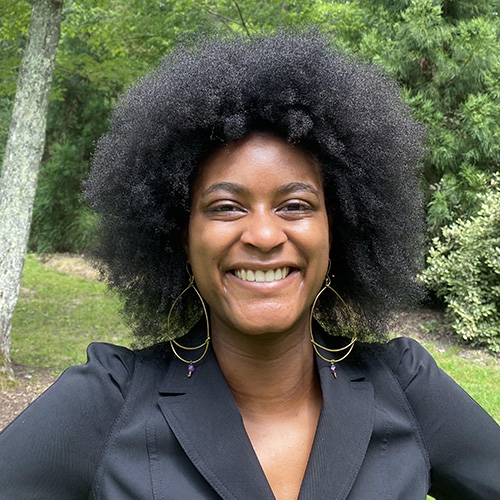 Aneesha Tucker, Intern
(she/her/hers)
Aneesha Tucker is a junior at UNC-Chapel Hill double majoring in Women and Gender Studies and Health Policy and Management. Her interest in abolition and de-carceration was prompted by her engagement in the public school system in Charlotte, North Carolina, where she witnessed the over-policing of black communities and the school-to-prison pipeline. At UNC-CH, she is the policy executive chair of Criminal Justice Awareness and Action, a campus organization dedicated to building partnerships with community organizations and exposing how the criminal justice system is a consolidation of oppressive power. For this reason, she is excited to work with Emancipate NC so that she can help shift the narrative and reach liberation.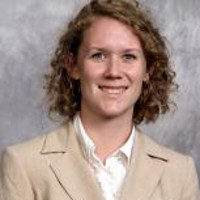 Amelia O'Rourke-Owens, Protester Defense Coordinator
(she/her/hers)
Amelia O'Rourke-Owens is an attorney and received her Bachelor of Arts from the University of North Carolina at Chapel Hill and her J.D. from North Carolina Central University School of Law where she graduated summa cum laude. While in Law School, O'Rourke-Owens was active in Central's pro bono project and worked on Legal Aid's Lawyer on the Line, Elder Law Project, and numerous expunction clinics. She also served as a law clerk at the North Carolina Department of Justice in the Consumer Protection Division and as a policy intern at the Center for Responsible Lending.
O'Rourke-Owens has provided protester defense since her 1L summer internship with Scott Holmes. In the decade since, she is proud to have represented folks from Occupy, Dream Team, Moral Monday, Black Lives Matter, and other movements.
O'Rourke-Owens previously worked as a Staff Attorney at Reinvestment Partners, where she started as a Community Economic Development Legal Fellow. At Reinvestment Partners, she focused on real estate and taxes; she managed a statewide zombie foreclosure remediation effort and participated in numerous national and state-level tax advocacy efforts.