Team Emancipate and the rest of the Raleigh Demands Justice coalition have been calling for accountability and the implementation of our six demands since Raleigh PD murdered Darryl Williams. Last month, we welcomed reinforcements to this fight in the form of attorney Ben Crump. Crump is a national civil rights lawyer who represented the families of George Floyd, Tyre Nichols, and many others. He is now also representing Darryl Williams' family.
Together, we held a press conference to reiterate our demands to the City of Raleigh and its police department, highlighting the injustice of Williams' death as well as our litigation in Irving v. City of Raleigh, another instance demonstrating the excessive violence deployed by RPD officers.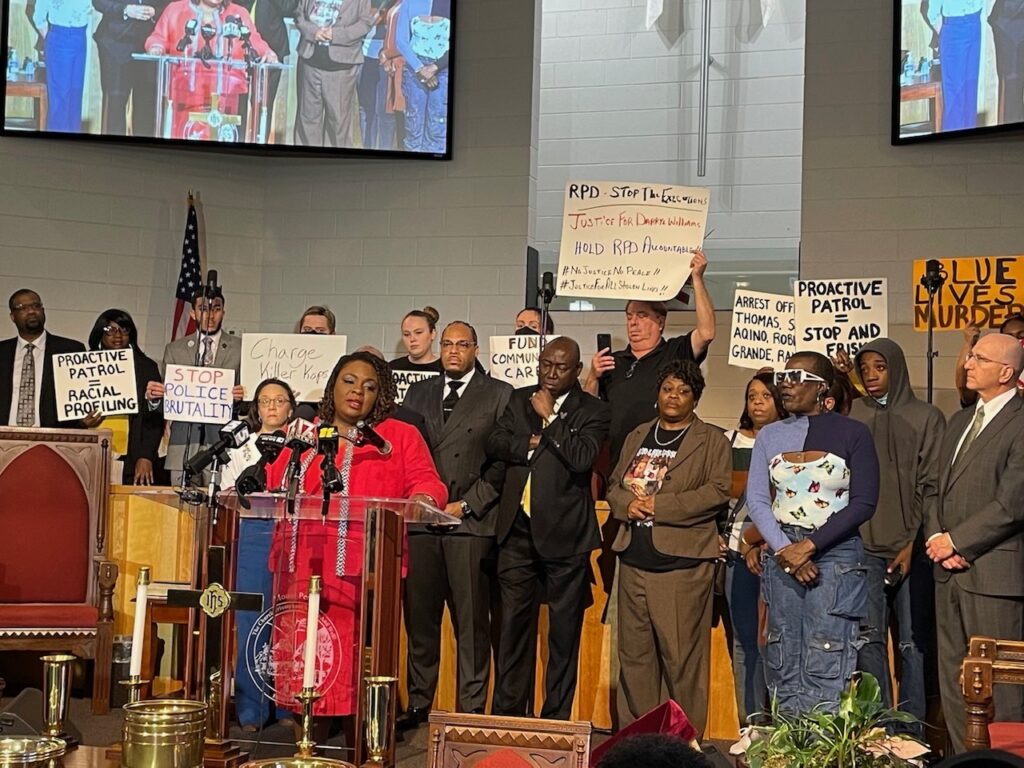 Ben Crump's track record often draws national media attention. This case is no different: news outlets including CNN, USA Today, the Washington Post, and the Associated Press all picked up the story and quoted Emancipate NC.
Our work alongside Williams' family and Attorney Crump will continue until his family gets the justice they deserve.