On October 28th, 2023, law students, attorneys, professors, social workers, judges, activists, and impacted parents all gathered for a first-of-its-kind conference about the national crisis in the child welfare system. The conference was a huge success and focused on the need for zealous representation of parents enmeshed in involuntary family separation.
In the morning, Toia Potts from Emancipate NC spoke on the "A View From the Ground" panel along with Hon. Dorothy Hairston Mitchell, Jessica Fludd, and Sharice Zachary. Potts shared the injustice she experienced as an impacted parent and how harmful families are impacted in the family policing system.
Later in the day, Emancipate NC's Elizabeth Simpson discussed the explicit harms of the current system and what it might look like to move toward a society that truly values children and families. Elizabeth spoke on the "Moving Forward" panel with Erin Cloud, Amanda Wallace, and Marcela Middleton.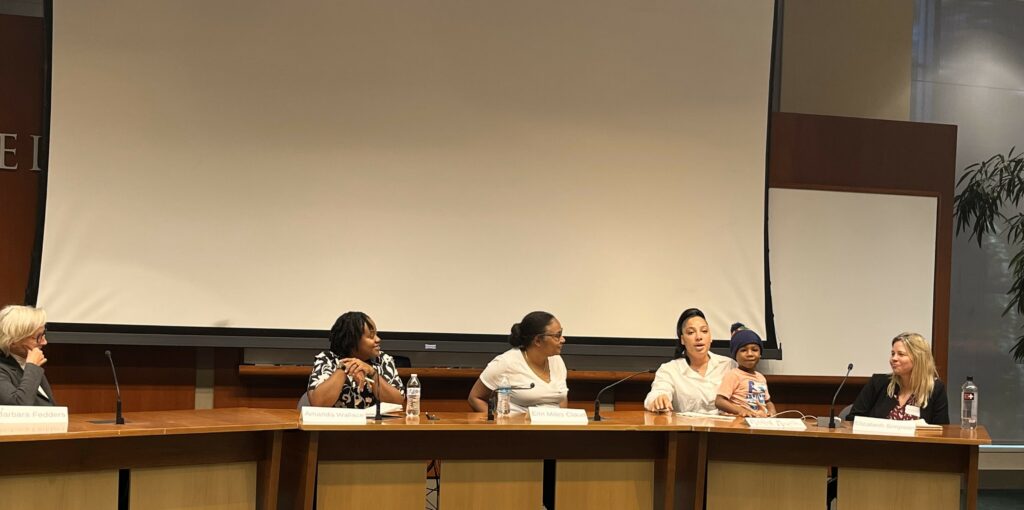 Thank you to all who came, the conference was widely regarded as a great success!