Last month, we shared our first set of infographics to visualize data from the Durham Department of Social Services. Our latest findings reinforce Toia's personal experience: as we continue to review the public records – which DSS denied to us until we sued them under the Public Records Act – we continue to find alarming facts about a system that is harming children.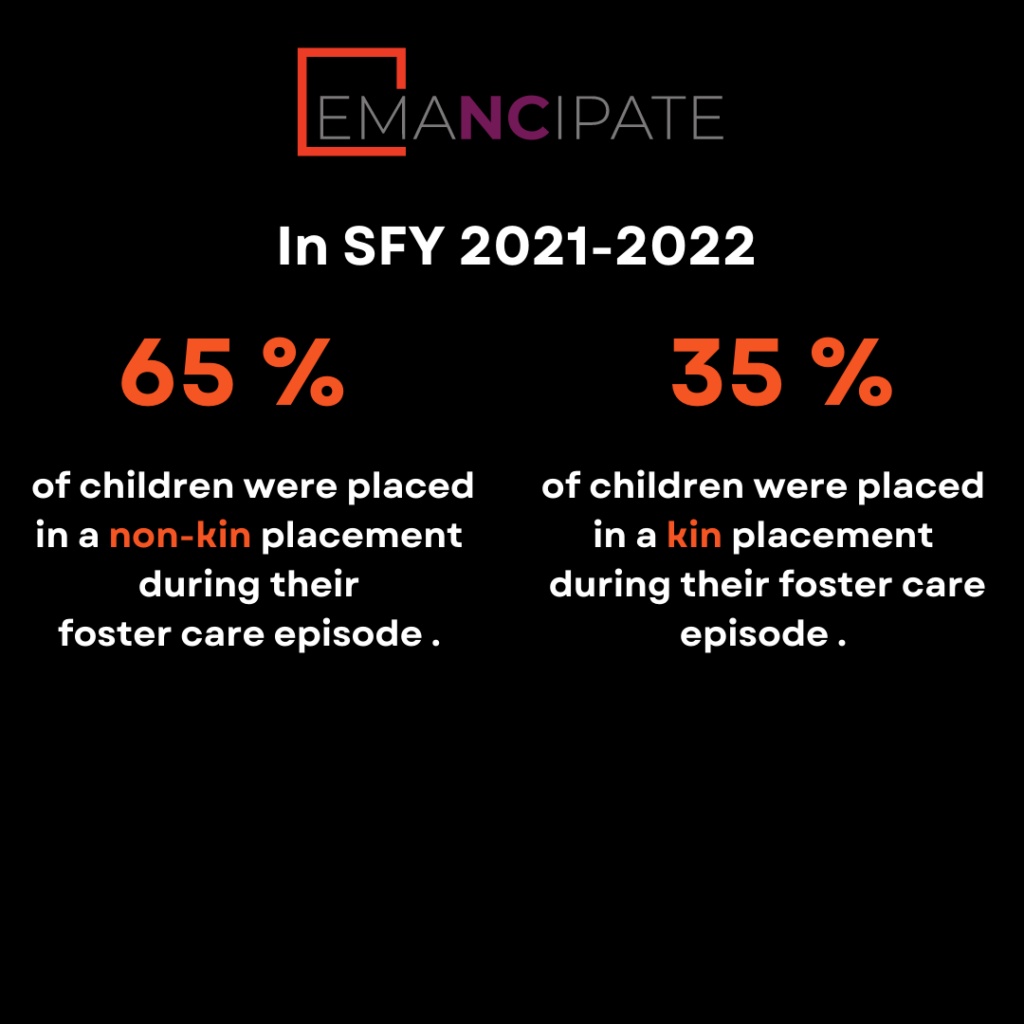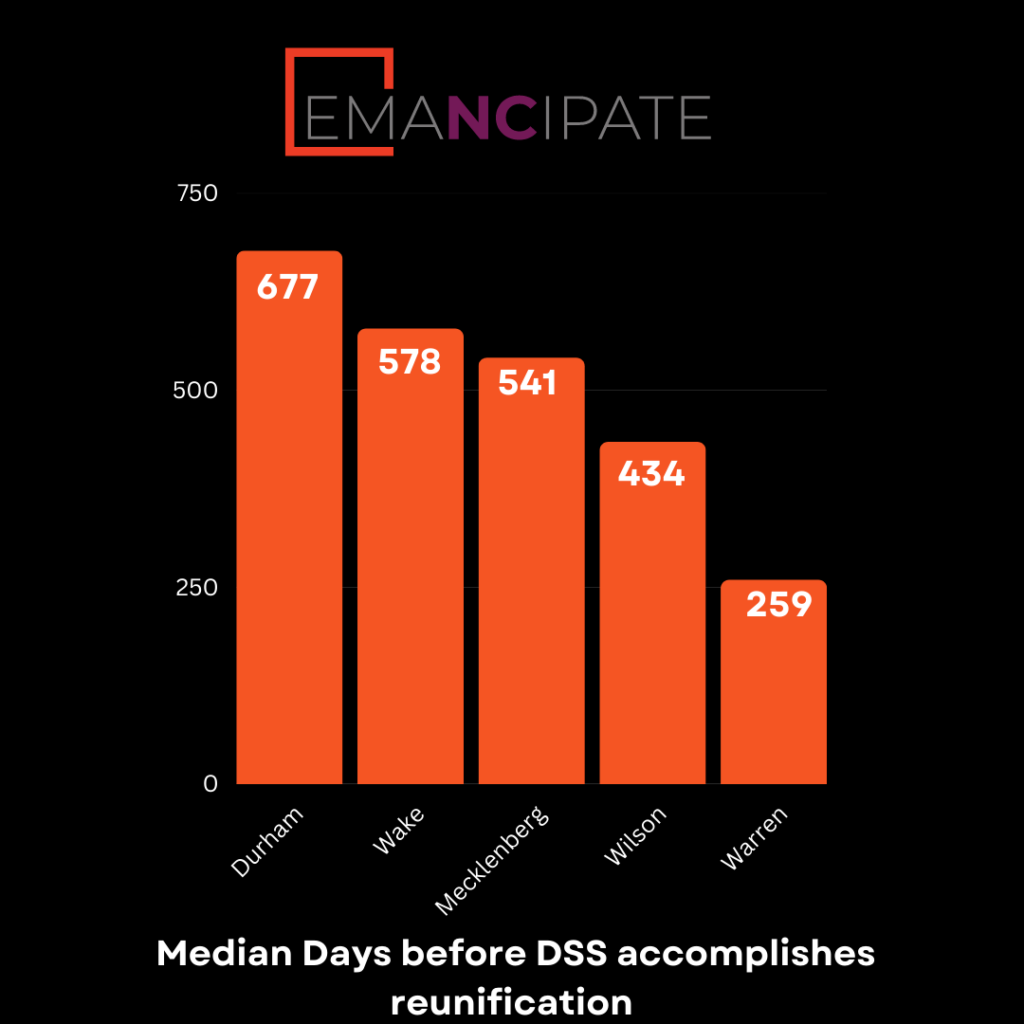 Forced family separation of any length imposes life-long trauma on a child. Keeping families together with the services and resources they need to thrive is vital to promoting the well-being of children. Yet, ⅔ of Durham children are placed with non-kin for foster care, and Durham is the second slowest county to reunify kids with families out of the 100 counties across the state. Over 70% of foster children are still in custody after two years.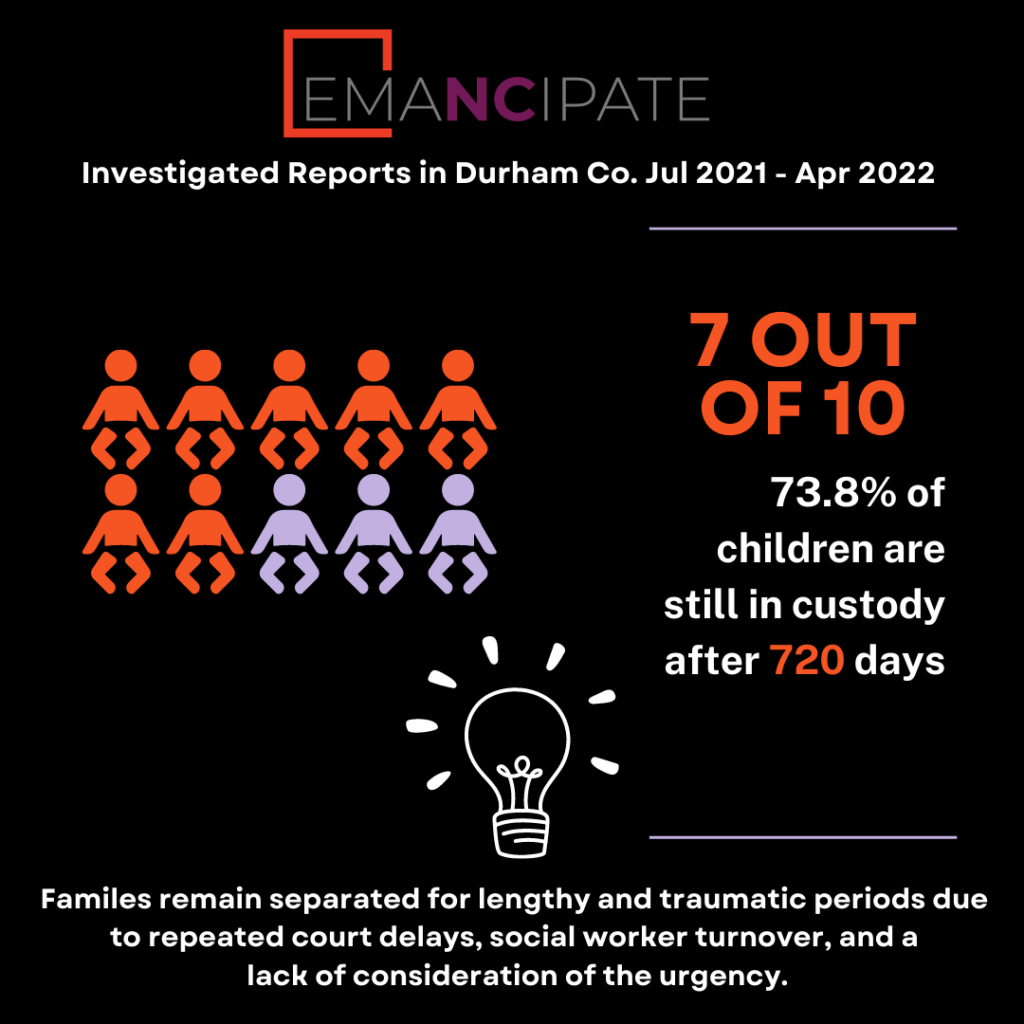 Dismantling families is wrong. Relying on the foster care system rather than providing biological families the resources they need is a bad idea. It harms kids way more than it helps them. We need to stop thinking that this system "helps kids" and start listening to what families really need to thrive.