Art by Dawn Blagrove
For some time, Team Emancipate has been investigating the Durham County Department of Social Services (DSS). Last fall, we released a report full of county-level reforms to make Durham's child welfare system work better for kids and their families. We also settled a public records lawsuit with Durham County over the release of public data on children involuntarily separated from family through the foster care system that the county had previously denied it had.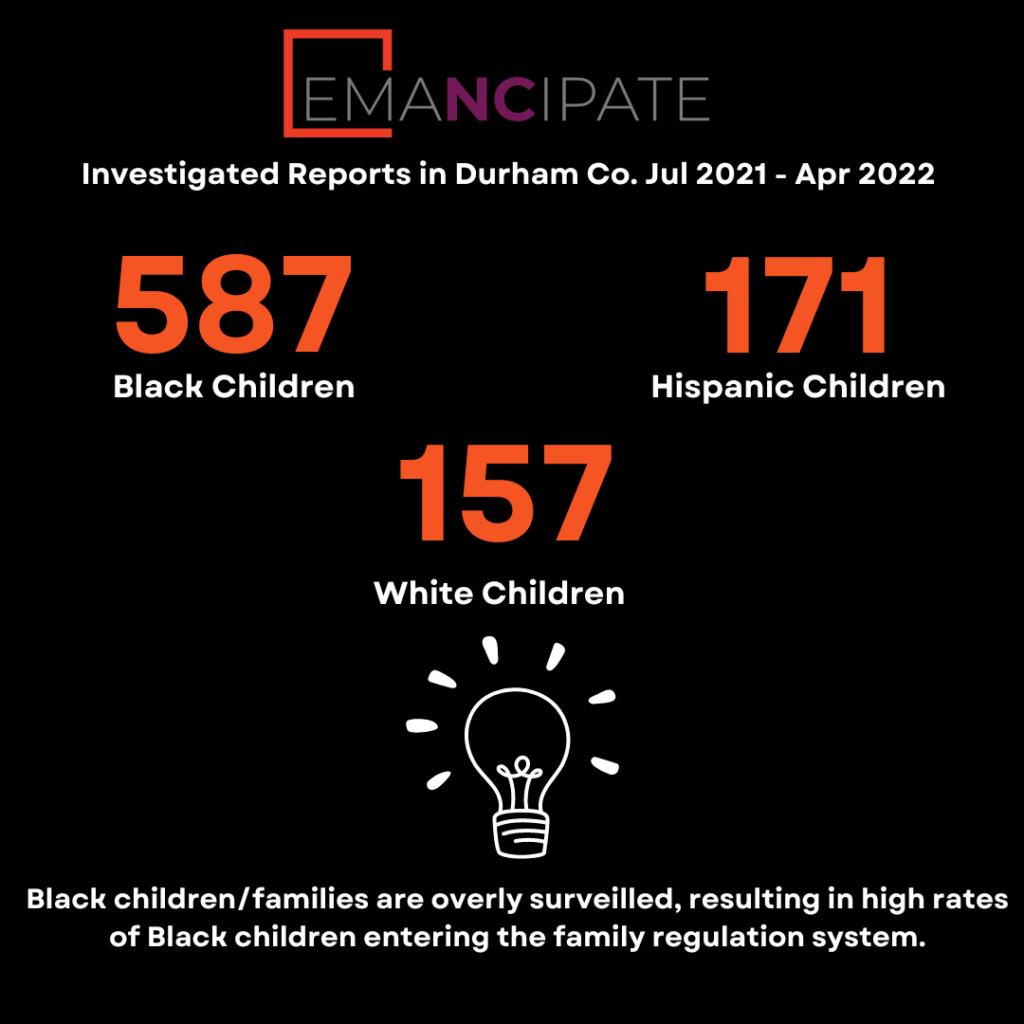 In the coming weeks, we'll be releasing our findings and conclusions from this data. Some of the numbers are alarming, confirming stark racial disparities in the way children are treated in this system. To begin, the infographics above and below demonstrate the disproportionately high number of Black families investigated for alleged neglect or abuse and the three occupations that submit by far the most referrals to DSS of alleged neglect or abuse.